Essential Argentina
Essential Argentina
15 Days / 14 Nights
Buenos Aires, Puerto Madryn, Ushuaia, El Calafate, Salta, Cafayate, Puerto Iguazú
Discovery, Culture, Adventure
This program is fully customizable and may be operated for individuals, pods and groups
In this unforgettable tour of Argentina you'll experience many emotions, visit lands with completely different characteristics and see lands of all kinds! Follow to the rhythm of the tango in one of the many milongas in Buenos Aires, contemplate the fiery skies of the Valdes Peninsula, let yourself be captivated by the giant Perito Moreno glacier, walk the trendy streets of Salta in the evening and take in the view at Iguazu Falls…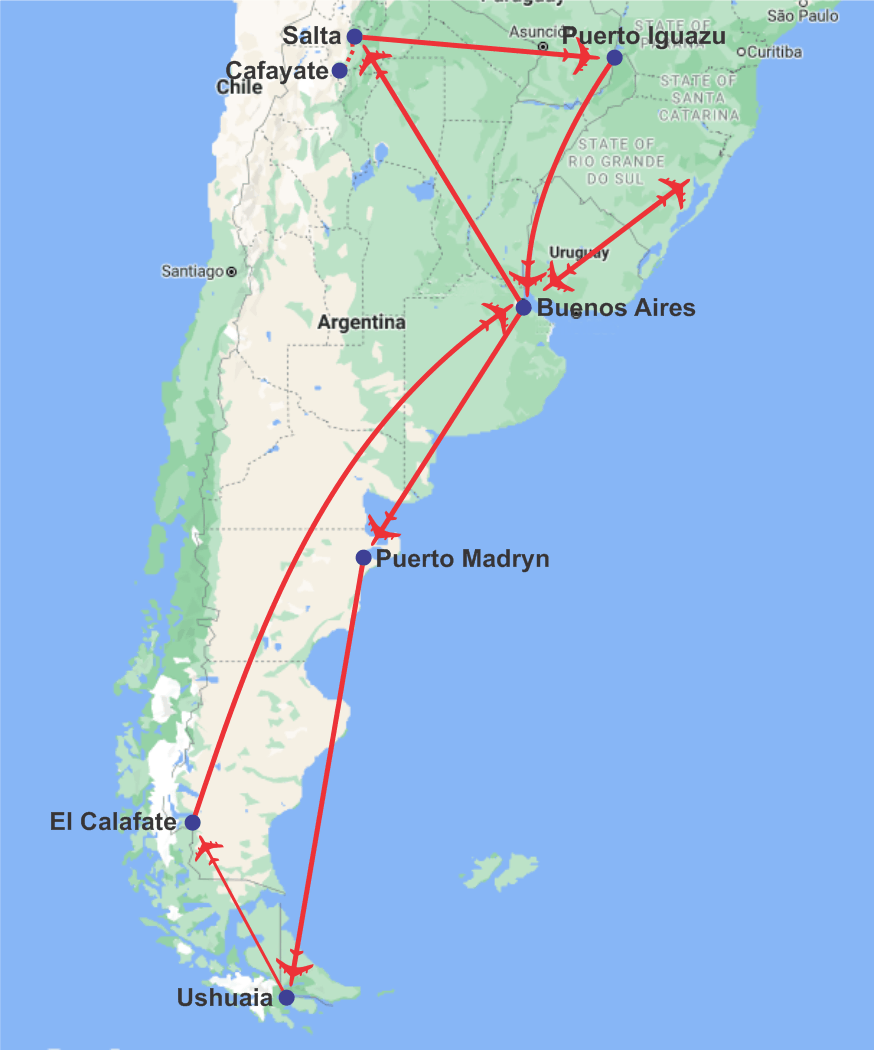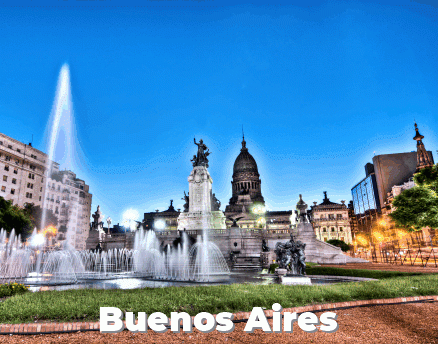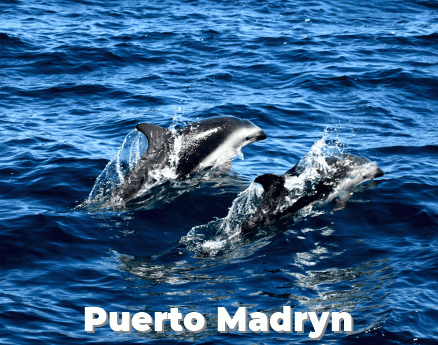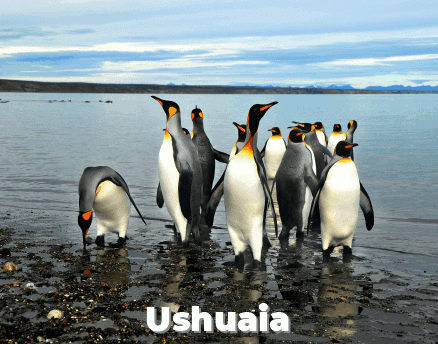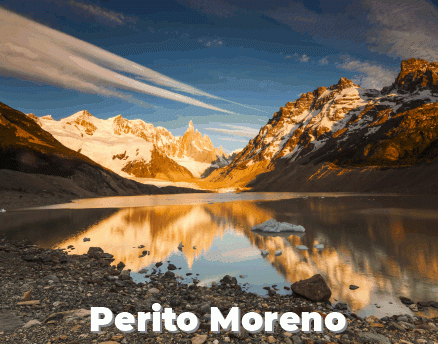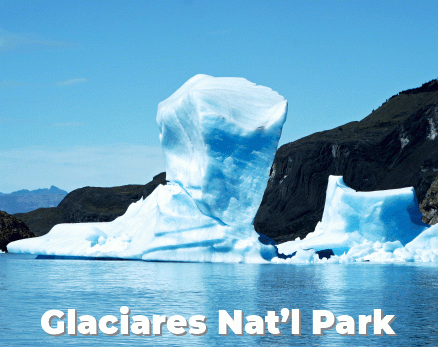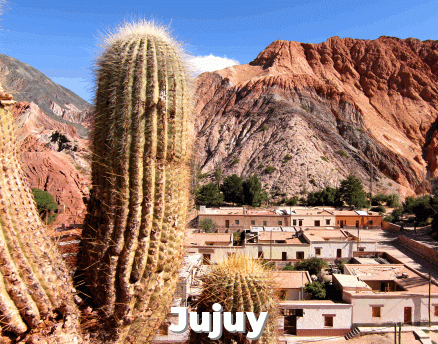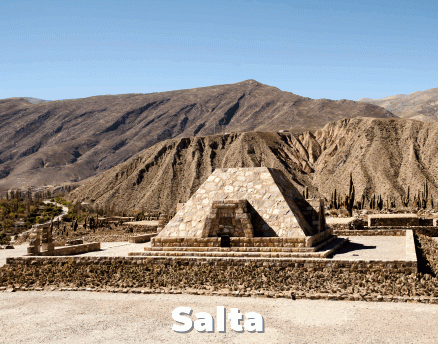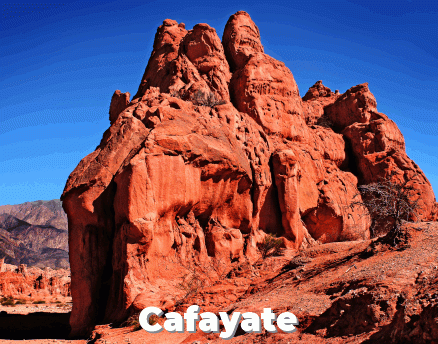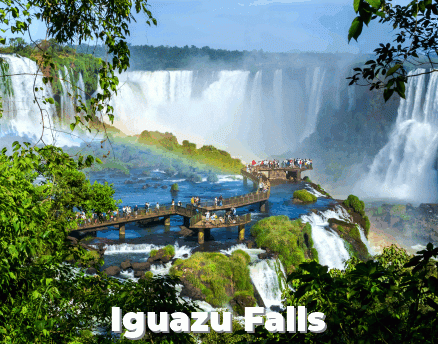 Tour includes
· Airfare New York/Buenos Aires/Puerto Madryn/ Ushuaia/ El Calafate/Salta/ Iguazu/ Buenos Aires/New York
· Transfers as required by the itinerary
· 14 nights' accommodation:
o Buenos Aires 3 nights
o Puerto Madryn 2 nights
o Ushuaia 2 nights
o El Calafate 2 nights
o Salta 2 nights
o Cafayate 1 night
o Puerto Iguazú 2 nights
· Meals:
o Breakfast daily
· Buenos Aires: City tour
· Dinner tango show
· Valdés Peninsula
· Penguin colony of San Lorenzo
· Tierra del Fuego National Park
· Beagle Channel boat trip
· Perito Moreno Glacier
· Argentinian Iguazú Falls
· Brazilian Falls
· Salta: Walking Tour with MAAM
· Calchaquíes Valleys
· Jujuy: Humahuaca Gorge
· Entrance fees for sites visited
· English-speaking guides
· Transportation by deluxe vehicle
· All local taxes
Not included in tour
· Taxes and surcharges related to airline tickets
· Travel Insurance
· Visa charges if applicable
· Early check-in or late check-out at hotels
· Services and food not listed in the itinerary
· Beverages during the meals
· Hotel extras, and personal expenses.
· Tips for guides, drivers and in restaurants
Hotels
City
Hotel Name
Room Type
Tripadvisor
First Class
Buenos Aires
Grand Brizo
Confort
4.5
Puerto Madryn
Dazzler Puerto Madryn
City View
4
Ushuaia
Los Acebos
Standard
4.5
El Calafate
Imago Hotel & Spa
Steppe View
4
Salta
Brizo Salta
Confort
4
Cafayate
Viñas De Cafayate
Mountain View
4.5
Puerto Iguazu
Mercure
Standard
4.5
Deluxe
Buenos Aires
Intercontinental
Classic
4.5
Puerto Madryn
Territorio
Supeior
4.5
Ushuaia
Cauquenes
Standard Room
4.5
El Calafate
Xelena
Lake View
4
Salta
Sheraton Salta
Classic Room
4
Cafayate
Grace Cafayate
Deluxe Sunset View
4.5
Puerto Iguazu
Loi Suites
Studio Jr
4.5
Hotels will be confirmed at time of booking
Prices
Seasons
2-3 Pax
4-5 Pax
6-9 Pax
1 Pax
SGL Supp

First Class

Jan-Mar
$6,265
$5,295
$5,025
$8,799
$949
Apr-Sep 9
$6,049
$5,079
$4,809
$8,585
$719
Sep 10-Dec 31
$6,649
$5,539
$5,229
$9,549
$919

Deluxe

Jan-Feb
$6,739
$5,749
$5,599
$9,315
$1,319
Mar-Aug
$6,609
$5,615
$5,345
$9,185
$1,229
Sep
$6,575
$5,585
$5,309
$9,149
$1,265
Oct-Dec
$7,149
$6,029
$5,725
$10,045
$1,355
Rates are minimum per person sharing a room and may change without notice.
Rates may change depending on the date of travel.
These programs can be customized for individuals and for groups
Changes to this program may be requested by phone (1855-55-TOURS) or using the web FIT Quote Request
· Airfare
We also be glad to add the necessary airfare from your gateway so you take advantage of our special discounted leisure fares
· Program
You may add or remove;
o Trip days
o Cities and sites
o Meals
· Other options
o The program was designed with private services, however, we may substitute shared sightseeing where available
o If you prefer deluxe services we may operate this program including private driver, private guide and concierge service.
· Quotation
Once we have designed the program the way you want we'll give you a quote within 2 business days.
Prices are minimum for low season. Please call for other periods
Tour Code: AR01BUE21ETA
Options
· Lunches and dinners can be arranged for individuals, families and groups at top restaurants or any restaurant requested by you.
· We can revise the itinerary to spend more time and provide more depth in those areas that you are interested on.
· Any other changes to the itinerary will be accommodated depending on the facilities available in the area.
· Car can be upgraded upon request
Group Quotations
· If you wish to use these programs for your group or as the basis for a customized journey please either call us (1-855-55-TOURS or use the web Group Quote Request.
· In either case our specialists will work with to refine all the details and they will get you a quote with 2 business days. Quotes may be obtained for the air and land portions of just for the lad journey.
· Booking both air and land with us will represent savings for you because of our buying power and longtime relationship with the airlines.
We will also may have the choice between regular fares and special leisure fares not available to the public.
Others
Signature options Prices:
City
Seasons
1 Pax
2-3 Pax
4-5 Pax
6-9 Pax
Buenos Aires

Dinner and Tango Show at Gala Tango

Jan-Aug '22
$115
Sep-Dec '22
$125
El Calafate

Glaciarium Ice Museum Excursion

Jan-Aug '22
$185
$105
$69
$59
Sep-Dec '22
$199
$115
$75
$65
El Calafate

Native Experience

Jan-Aug '22
$79
Sep-Dec '22
$85
El Calafate

Nautical Safari

Jan-Aug '22
$45
Sep-Dec '22
$49
El Calafate

All Glaciers Excursion

Jan-Aug '22
$425
$309
$259
$239
Sep-Dec '22
$469
$339
$285
$265
El Calafate

Classic Boat Ride to Estancia Cristina

Jan-Apr '22
$489
$339
$269
$229
May-Sep '22
NOTAVAILABLE
Oct-Dec '22
$539
$369
$295
$255
El Calafate

Gourmet Glaciers Experience

Jan-Aug '22
$509
$385
$329
$315
Sep-Dec '22
$559
$425
$365
$345
Iguazu Falls

Great Adventure - Argentine Side of the Falls Excursion

Jan-Aug '22
$405
$259
$219
$189
Sep-Dec '22
$445
$285
$245
$209
Prices are per person and may change without notice