Falls & Lakes
Falls and Lakes
12 days – 11 nights
Puerto Iguazu, Foz do Iguassu, Buenos Aires, Tigre, Bariloche, Puerto Varas, Santiago de Chile
Eco-Tourism, Adventure, Discovery
This program is fully customizable and may be operated for individuals, pods and groups
Which side of the Iguazu Falls is better? The Argentine side of Iguazú has 80% of the waterfalls. Does this mean that the Argentine side is better than the Brazilian? No, it means that on the Argentine side you feel that you are in the falls, and that from the Brazilian side there is a spectacular panoramic view. Located in the north of Patagonia and at the foot of the Andes, San Carlos de Bariloche is the capital of the Argentine Lake District. We invite you to discover this jewel of nature.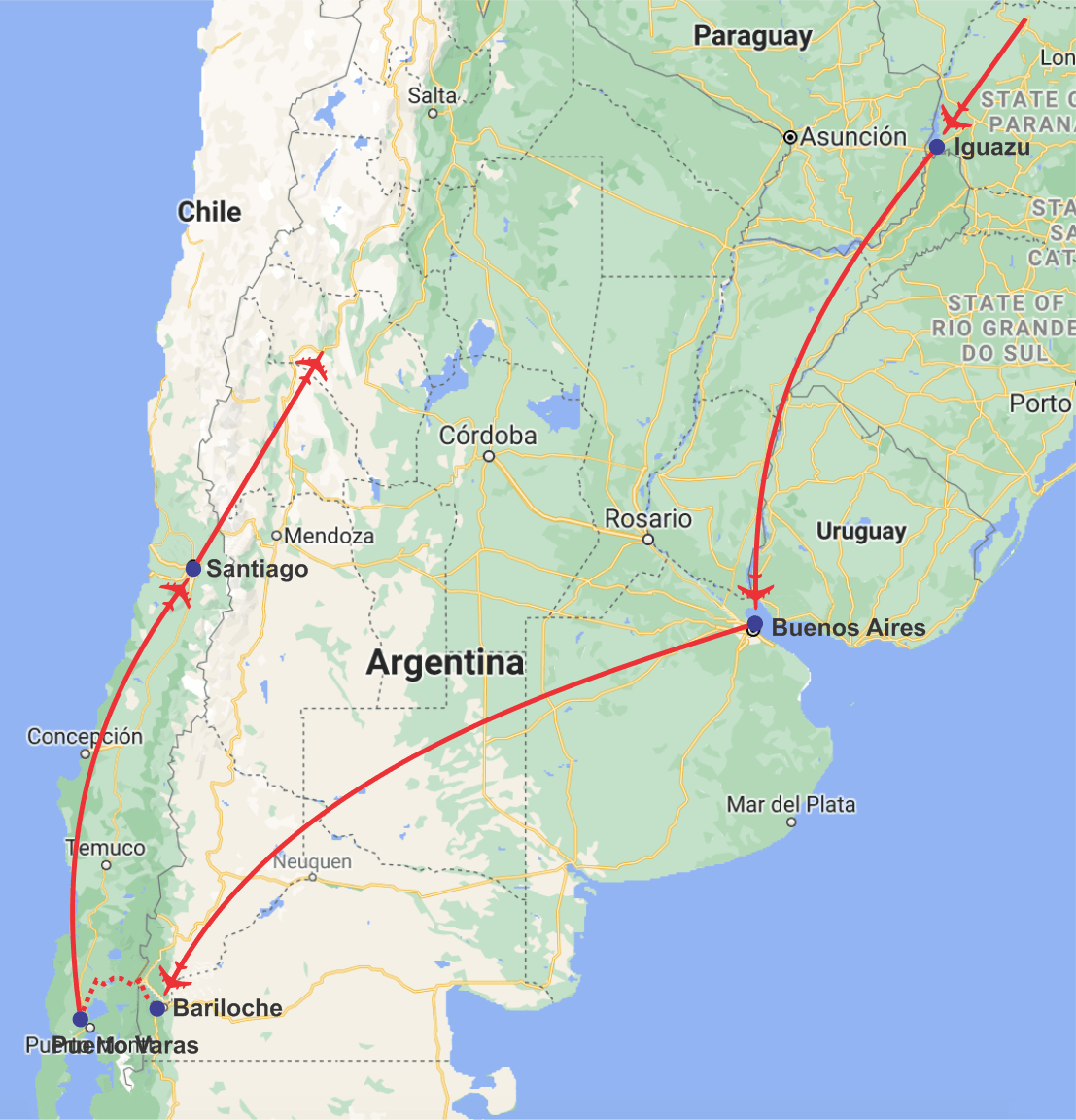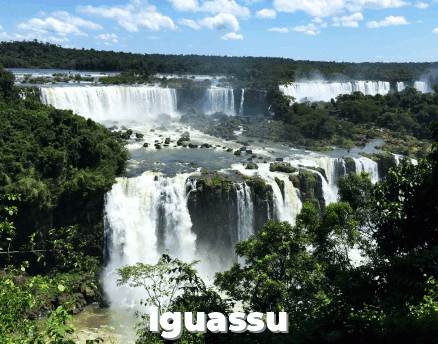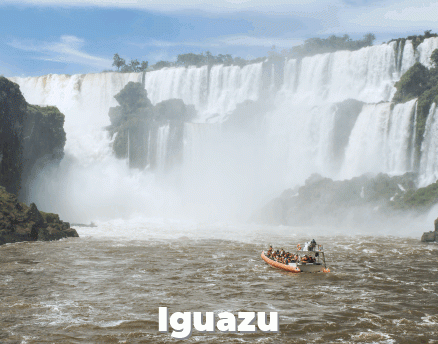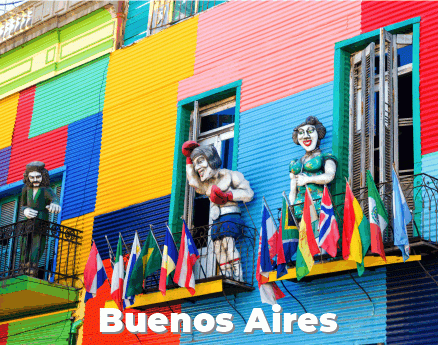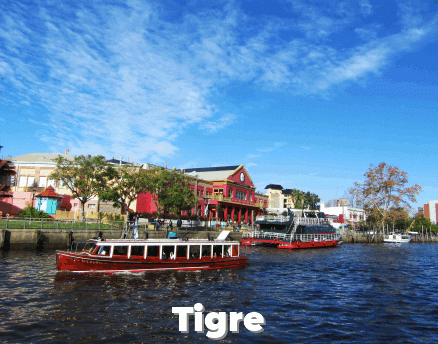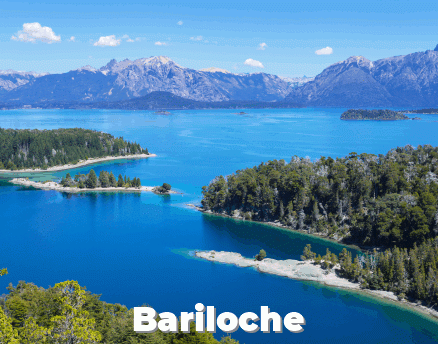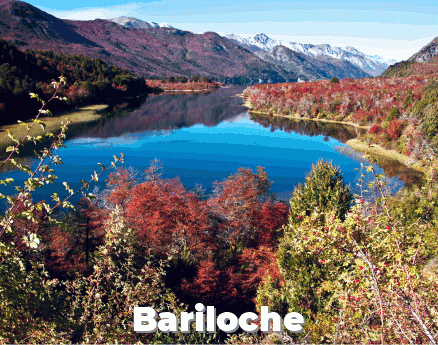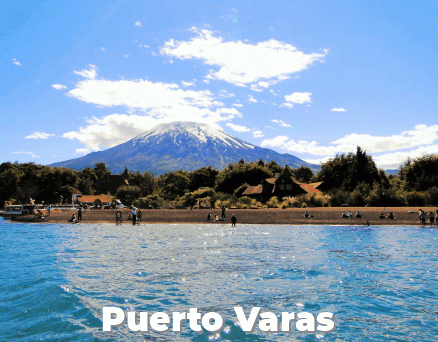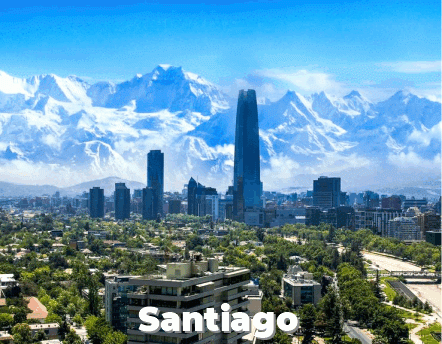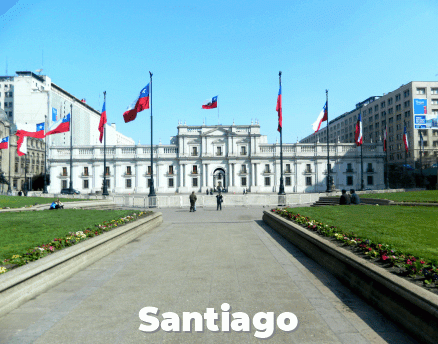 Tour includes
· Airfare New York/Buenos Aires/Puerto Iguazu/Buenos Aires/Bariloche/Puerto Vargas/Santiago/New York
· Transfers as required by itinerary
· 11 nights' accommodation:
o Puerto Iguazú 2
o Buenos Aires 3
o Bariloche 2
o Puerto Varas 2
o Santiago de Chile 2
· Breakfast daily
· Foz fo Iguassu: Brazilian fall
· Puerto Iguazú: Argentinian falls
· Buenos Aires city tour
· Dinner tango show
· Bariloche small circuit
· Mt. Campanario Lift and Lake Crossing
· Puerto Varas Frutillar with Puerto Octay
· Santiago de Chile city tour
· Entrance fees to Parks and museums
· English-speaking guides
· Transportation by deluxe vehicle
· All local taxes
Not included in tour
· Taxes and surcharges related to airline tickets
· Travel Insurance
· Visa charges if applicable
· Early check-in or late check-out at hotels
· Services and food not listed in the itinerary
· Beverages during the meals
· Hotel extras, and personal expenses.
· Tips for guides, drivers and in restaurants
Hotels
City
Hotel Name
Room Type
Tripadvisor
First Class
Iguazu
Mercure
Standard
4.5
Buenos Aires
Grand Brizo
Confort
4.5
Bariloche
NH Edelweiss
Standard
4
Puerto Varas
Cabaña Del Lago
Standard
4.5
Santiago
Diego De Velazquez
Standard
4
Deluxe
Iguazu
Loi Suites
Studio Junior
4.5
Buenos Aires
Intercontinental
Classic
4.5
Bariloche
Alma Del Lago
Street View
4.5
Puerto Varas
Cumbres
Superior
4.5
Santiago
Plaza San Francisco
Standard
4.5
Hotels will be confirmed at time of booking
Prices
Seasons
2-3 Pax
4-5 Pax
6-9 Pax
1 Pax
SGL Supp.

First Class

Jan-Feb
$4,055
$3,759
$3,555
$5,669
$785
Mar-Jun 25
$3,985
$3,689
$3,485
$5,529
$719
Jun 26-Jul 11
$4,065
$3,775
$3,569
$5,695
$799
Jul 12-31
$4,199
$3,905
$3,699
$5,959
$929
Aug
$4,099
$3,805
$3,599
$5,759
$829
Sep-Dec
$4,199
$3,875
$3,649
$5,895
$749

Deluxe

Jan-Feb
$4,449
$4,159
$3,949
$6,439
$1,159
Mar-Jun
$4,379
$4,089
$3,885
$6,305
$1,089
Jul
$4,649
$4,355
$4,149
$6,839
$1,359
Aug
$4,449
$4,159
$3,949
$6,439
$1,159
Sep-Dec
$4,565
$4,239
$4,015
$6,599
$1,089
Rates are minimum per person sharing a room and may change without notice.
Rates may change depending on the date of travel.
These programs can be customized for individuals and for groups
Changes to this program may be requested by phone (1855-55-TOURS) or using the web FIT Quote Request
· Airfare
We also be glad to add the necessary airfare from your gateway so you take advantage of our special discounted leisure fares
· Program
You may add or remove;
o Trip days
o Cities and sites
o Meals
· Other options
o The program was designed with private services, however, we may substitute shared sightseeing where available
o If you prefer deluxe services we may operate this program including private driver, private guide and concierge service.
· Quotation
Once we have designed the program the way you want we'll give you a quote within 2 business days.
Prices are minimum for low season. Please call for other periods
Tour Code: AR06IGU21ETA
Options
· Lunches and dinners can be arranged for individuals, families and groups at top restaurants or any restaurant requested by you.
· We can revise the itinerary to spend more time and provide more depth in those areas that you are interested on.
· Any other changes to the itinerary will be accommodated depending on the facilities available in the area.
· Car can be upgraded upon request
Group Quotations
· If you wish to use these programs for your group or as the basis for a customized journey please either call us (1-855-55-TOURS or use the web Group Quote Request.
· In either case our specialists will work with to refine all the details and they will get you a quote with 2 business days. Quotes may be obtained for the air and land portions of just for the lad journey.
· Booking both air and land with us will represent savings for you because of our buying power and longtime relationship with the airlines.
We will also may have the choice between regular fares and special leisure fares not available to the public.
Others
Signature options Prices:
City
Seasons
1 Pax
2-3 Pax
4-5 Pax
6-9 Pax
Buenos Aires

Dinner and Tango Show at Gala Tango

Jan-Aug '22
$115
Sep-Dec '22
$125
Iguazu Falls

Great Adventure - Argentine Side of the Falls Excursion

Jan-Aug '22
$405
$259
$219
$189
Sep-Dec '22
$445
$285
$245
$209
Bariloche

Excursion to Victoria Island and Arrayanes Wood

Jan-Aug '22
$405
$259
$219
$189
Sep-Dec '22
$445
$285
$245
$209
Santiago

Tour Isla Negra with Museum

Jan-Aug '22
$415
$219
$139
$129
Sep-Dec '22
$459
$245
$149
$145

Excursion Viña del Mar and Valparaíso

Jan-Aug '22
$379
$205
$129
$119
Sep-Dec '22
$419
$225
$145
$129
Prices are per person and may change without notice