Lost City of the Kogi
The Lost City of the Kogi
Santa Marta, Sierra Nevada, Lost City
7 days/ 6 nights
Archeology, Nature, Adventure
This program is fully customizable and may be operated for individuals, pods and small groups
The Lost City (Ciudad Perdida), located in the mountain range of the Sierra Nevada, is one of the most important archaeological sites in Colombia. Built by the extinct Tayrona people it is and now a sacred place for the Kogui Indians and Arsarios who continually visit it for ceremonies.
This program requires participants to have a minimum fitness to sustain medium to high level walks, along treks that meander through beautiful landscapes ranging from sea level to 3,600 feet above sea level.
Along the treks you can see and understand how the different tribes settled down. Our local guides are really "local", in the sense that they part of the autochthon populations, speak the dialects and have well established relationship with the indigenous people in the region. Their dedication and objective is to ensure that income from tourism supports the people of the area, including farmers, porters, guides, drivers and restaurants. All guides have 10-25 years of experience and most of them have farms in the Sierra Nevada. Their knowledge and experience makes them outstanding guides guaranteeing the safety of our tour participants and provide them a truly unforgettable experience.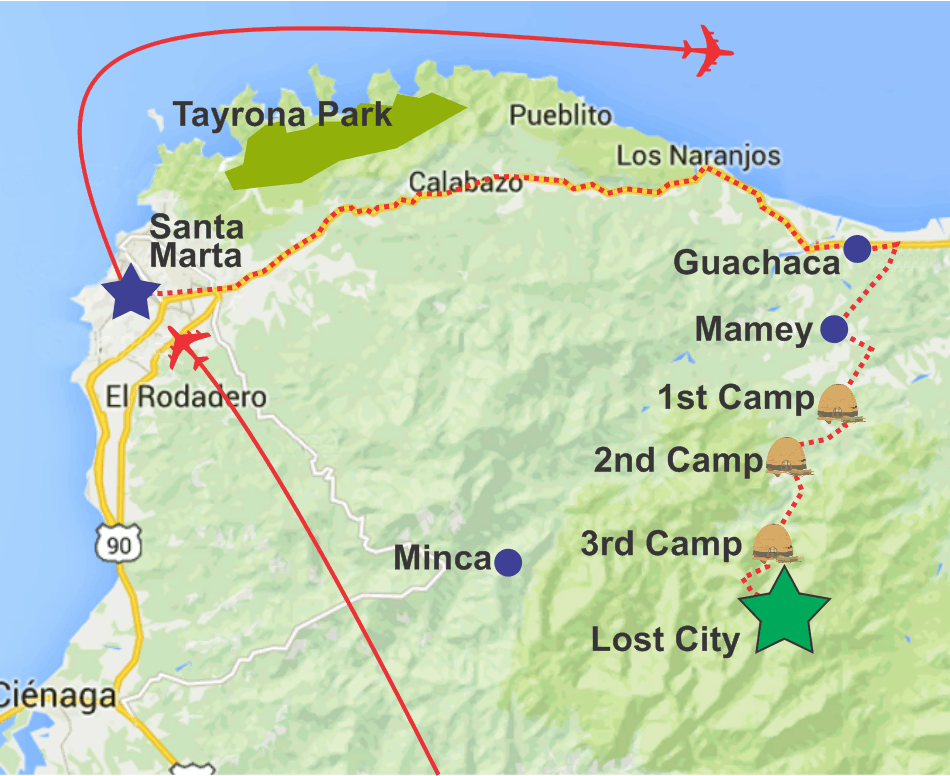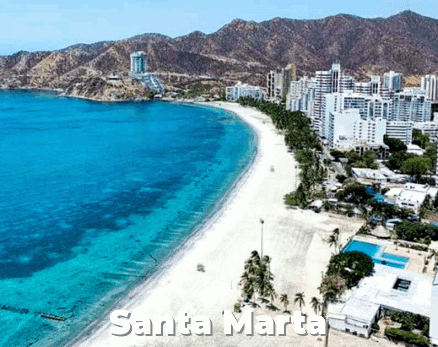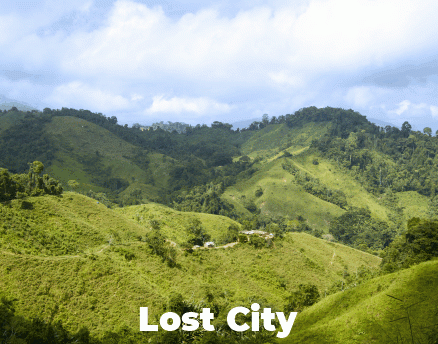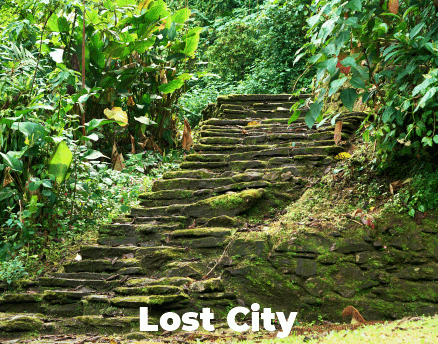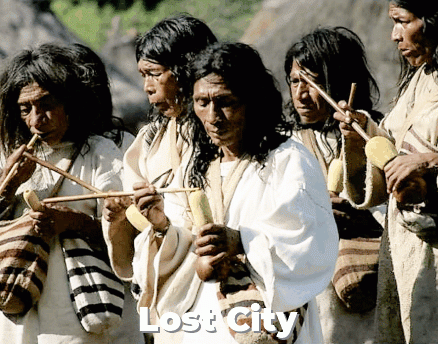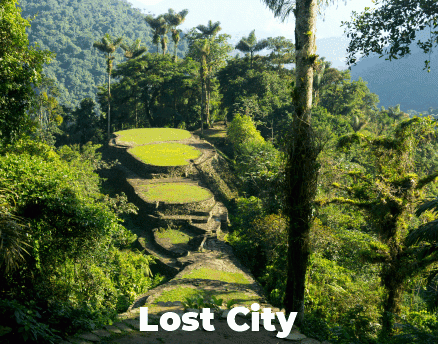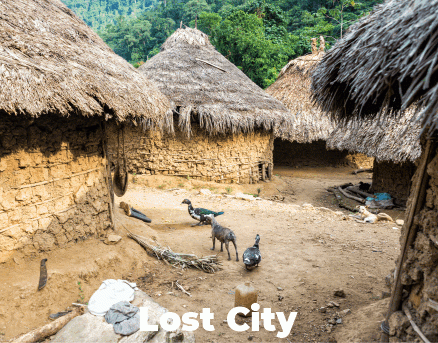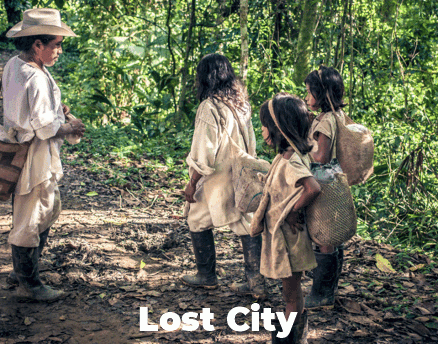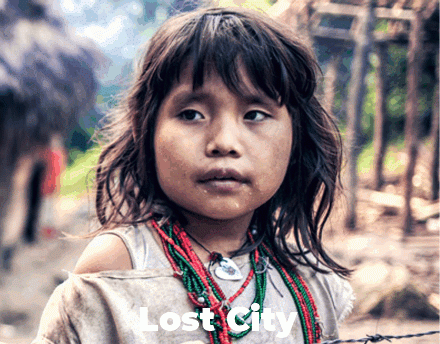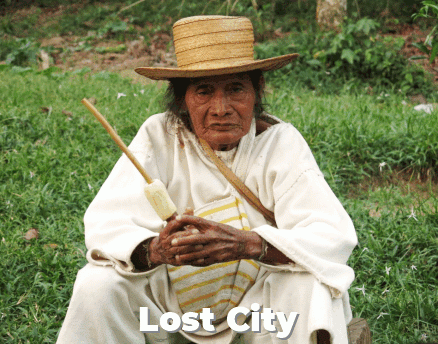 Tour includes
· Round-trip airfare Miami-Santa Marta
· Transfers by private service with English speaking guide
· 6 nights' accommodation
· 2 nights in Santa Marta and 4 nights in hammocks with mosquito nets
· Meals
· Breakfast daily
· 4 lunches + 1 picnic lunch
· 4 dinners
· Refreshments
· Entrance fees
· Expert local guides
· Travel insurance for trekking
· Luggage storage and safe box service
· Contributions to the rural and indigenous communities
Not included in tour
· Airfare taxes and fees
· Taxes or surcharges related to airline tickets
· Travel insurance
· All alcoholic and non-alcoholic drinks
· Other meals not mentioned in itinerary
· Extras and gratuities
· Early check-in or late check-out
· Expenses of personal nature
Hotels
City
Hotel Name
Tripadvisor
First Class
Santa Marta
Hotel Boutique Casa Carolina
5
Zuana Beach Resort
4
Santa Marta Marriott Resort Playa Dormida
4.5
Hotel will be confirmed at time of booking
Prices
Categoty
Double

2021-22 Departures

First Class
$609
Superior Firs Class
$645
Top First Class
$729
Rates are minimum per person sharing a room and may change without notice.
Rates may change depending on the date of travel.
Prices for single room or for 3 passengers sharing a room are available on request
Valid through December 20th 2022. Not valid for Holidays and big Conventions.
Other blackout dates may apply.
These programs can be customized for individuals and for groups
Changes to this program may be requested by phone (1855-55-TOURS) or using the web FIT Quote Request
· Airfare
We also be glad to add the necessary airfare from your gateway so you take advantage of our special discounted leisure fares
· Program
You may add or remove;
o Trip days
o Cities and sites
o Meals
· Other options
o The program was designed with private services, however, we may substitute shared sightseeing where available
o If you prefer deluxe services we may operate this program including private driver, private guide and concierge service.
· Quotation
Once we have designed the program the way you want we'll give you a quote within 2 business days.
Prices are minimum for low season. Please call for other periods
Tour Code: CO01SMR21GB
Options
· Lunches and dinners can be arranged for individuals, families and groups at top restaurants or any restaurant requested by you.
· We can revise the itinerary to spend more time and provide more depth in those areas that you are interested on.
· Any other changes to the itinerary will be accommodated depending on the facilities available in the area.
· Car can be upgraded upon request
Group Quotations
· If you wish to use these programs for your group or as the basis for a customized journey please either call us (1-855-55-TOURS or use the web Group Quote Request.
· In either case our specialists will work with to refine all the details and they will get you a quote with 2 business days. Quotes may be obtained for the air and land portions of just for the lad journey.
· Booking both air and land with us will represent savings for you because of our buying power and longtime relationship with the airlines.
We will also may have the choice between regular fares and special leisure fares not available to the public.
Others
Recommended packing:
Due to the topography of this trip we recommend that you carry the items listed below so you stay comfortable all the way:
· Plastic bags to protect clothing from dust and water
· Sneakers or boots for mountain
· Sandals
· Personal hygiene items
· Personal medicines
· Lycra or cotton shorts (3 at least)
· Cotton shirts
· Bathing suit
· Socks (several pairs)
· Towel
· Sweatshirt
· Long pants
· Long sleeve shirt
· Sunscreen
· Insect repellent
· First aid kit, stomach and pain medication
· 1-liter bottle of water
· Camera
· Flashlight or torch