The capital of the Malaysian island of Penang, George Town, has one of the richest heritages in Southeast Asia, earning it a UNESCO classification. Located 250 miles north of Kuala Lumpur, a stone's throw from the coast and at the entrance to the Strait of Malacca, this former British trading post remains a multicultural, dynamic and pleasant city and an excellent base for exploring Penang Island. Chinese, Indians, Malays, Thais, Burmese, Sumatrans, traders of the Middle East… all give the city its character!
> See more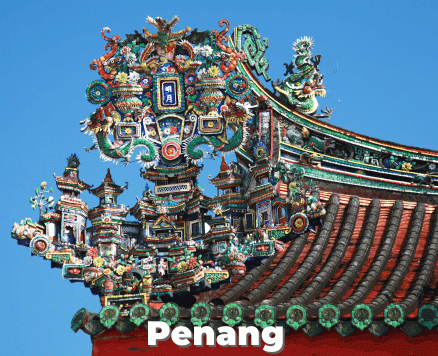 Journey Highlights
Khoo Kongsi

China Town

Muslim Mosque

Reclining Buddha Temple

Visit to Hill & Kek Lok Si Temple

Kek Lok Si Temple

Masjid Negara Mosque

Independence Square

Cricket Club

Excursion to Malacca
Malaysia is a multifaceted country, politically, religiously, humanly and geographically. She draws a mosaic which, apart from the Aborigines Orang Asli, installed there since the dawn of humanity, reveals the origins of the settlers of old (Portuguese, Dutch, English) and a workforce from all the East.
So, if Islam is the state religion, Buddhism, Christianity and Hinduism are widely represented. A plural Malaysia, in the continuity of its own history.
> See more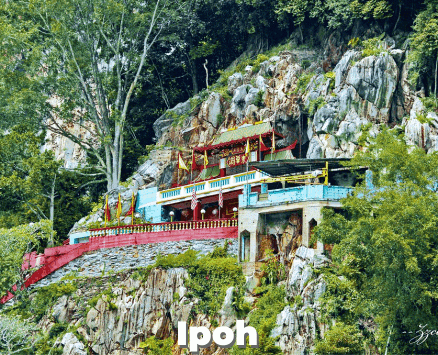 Journey Highlights
Kuala Lumpur

Malacca

Batu Caves

Taman Negara National Park

Lata Berkoh waterfalls

Highland plantation

Sam Poh Tong pagoda

Taj Mahal Ipoh

Ruins of Kellie Castle

Ubudiah Mosque

Iskandariah Palace

Sri Mahamariamman Temple
What a superb mosaic, Malaysia! This Southeast Asian country, torn between the Malaysian peninsula and the island of Borneo, offers a rich palette of landscapes. A huge tropical forest covers a large part of its land. Tea plantations, modern megalopolis and picturesque little towns share the rest. A short distance from the coast, confetti of paradisiacal islands dot the turquoise waters, both west and east of the peninsula.
> See more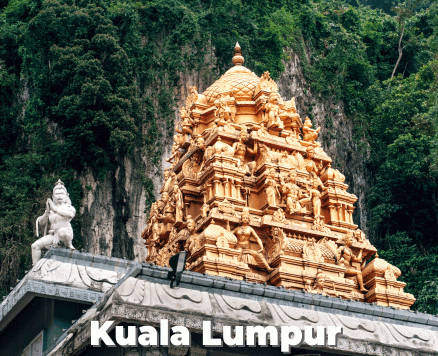 Journey Highlights
Selangor River night cruise

Boat ride on Lake Temenggor

Kuala Lumpur

Malacca

Batu Caves

Bamboo Baket workshop

Ubudiah Mosque

Royal Belum Park

Temple Kek Lok Si

Suffolk House

Penang Hidden Side with historian guide
Langkawi is an island that we can call a paradise island on the border of Thailand (only 30 minutes by boat), and on the route of many travelers in Malaysia. The beaches are good, the jungle pleasant (as much as a jungle can be pleasant) and there are some very pretty islands to do a little tourism. It should be noted that Langkawi is dominated by resorts that provide many activities to their guests including water sports and boat tours.
> See more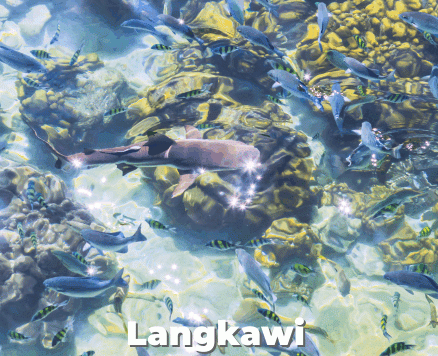 Journey Highlights
Spa

Golf

Scuba Diving

Snorkeling

Kayaking

Fishing

Sand banks hopping

Relaxation

Hotel amenities