The Nabatean Treasure
The Nabatean Treasure
6 days / 5 nights
Tabuk, Al Ula, Mada'in Saleh, Neom, Jebel Al Lawz, Hisma
Archeology, Discovery, Culture, History
This program can be extended and may be operated for individuals, pods and groups
In northern Saudi Arabia, Al-Ula is an exceptional archaeological site classified as a UNESCO heritage site, but almost unknown to the general public. The al-Hijr Archaeological Site, is the first site in this country to be inscribed on the World Heritage List. Formerly called Hegra, it is the most important preserved site of the Nabataean civilization, is located south of Petra (Jordan) and includes, in particular, monumental tombs with decorated facades, dating mainly from the 1st century BC to the 1st century AD. The site also has about fifty inscriptions from the pre-Nabataean period and rock drawings. With its 111 monumental tombs, including 94 with decorated facades, and its wells, the site is an exceptional example of the quality of Nabataean architecture and their mastery of hydraulic techniques.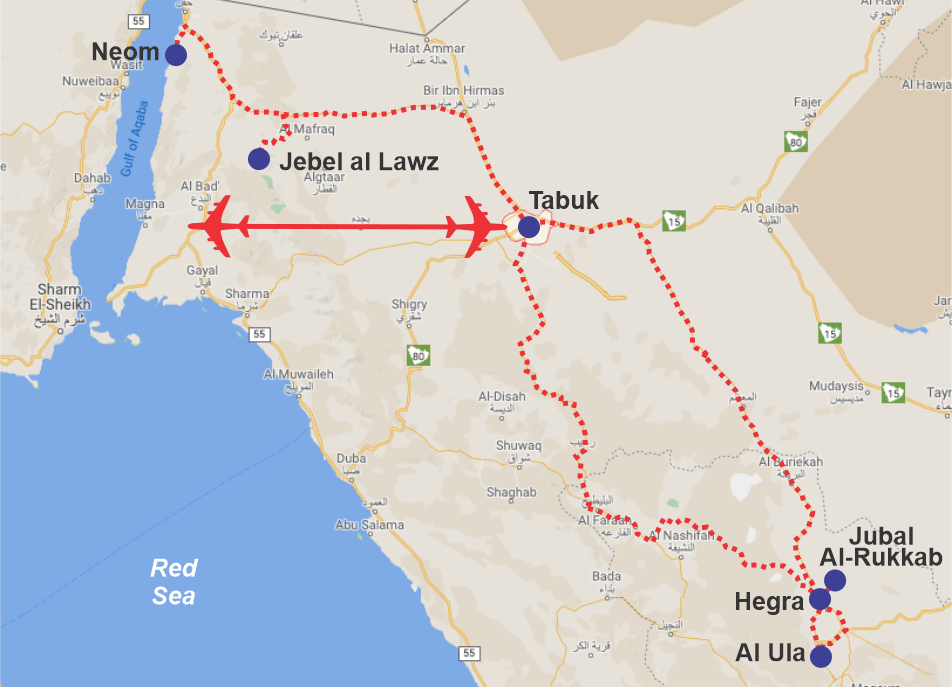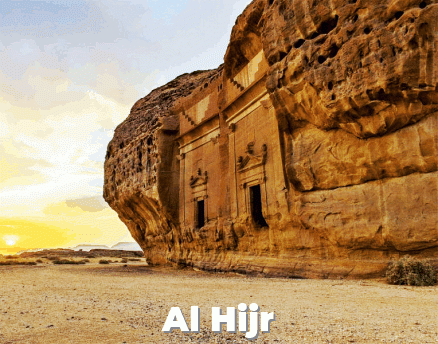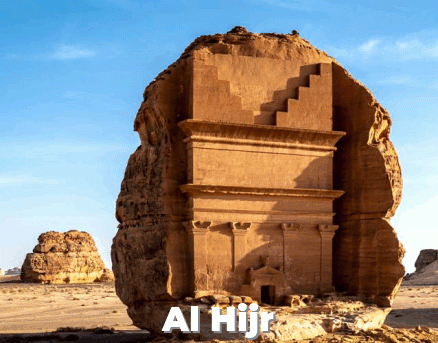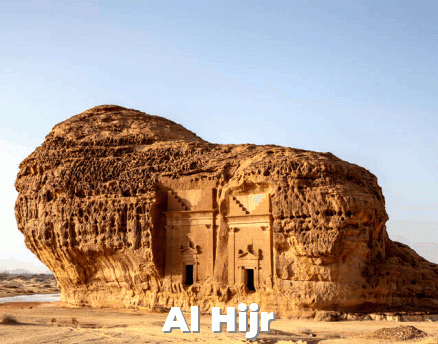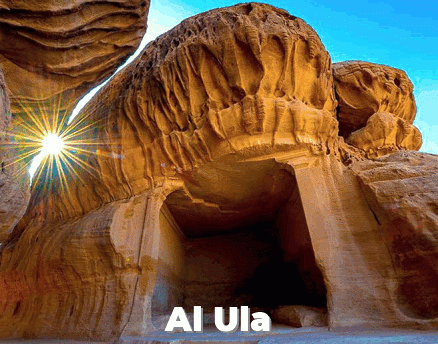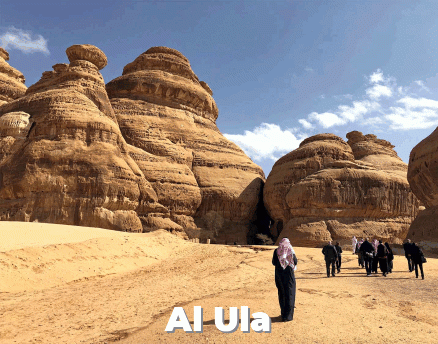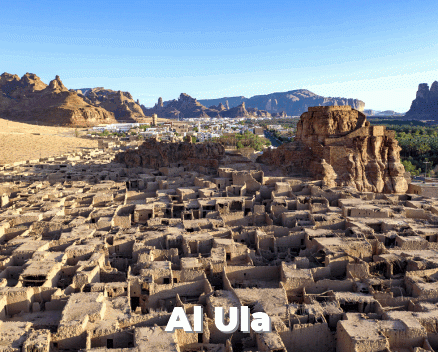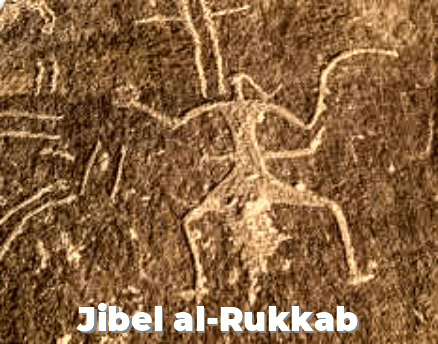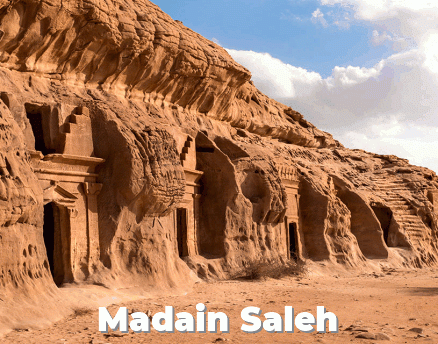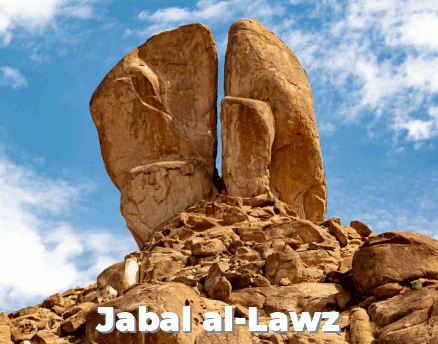 Tour includes
· Round-trip airfare New York/Tabuk
· Arrival and departure transfers
· 5 nights' accommodation
o Tabuk 3 night
o Al Ula 2 nighs
· Meals:
o Breakfast daily
o 4 lunches
o 5 dinners
· Experiences of Al Ula
· Excursion to Ancient Dedan, Ekma, Abu 'Aoud, Harrat Al-Uwayrid
· Visit famous Hegra (Madain Saleh – Southern Petra)
· Excursion to Visit Jebel Al-Fil (Elephant mountain)
· Visit Jebel Al-Fil (Elephant mountain)
· Experience Neom resort area
· See the Wells of Moses in Magna
· Explore the ancient land of Madyan
· 4x4 Excursion to Hisma
· Visit Jebel Al Lawz (Mountain of Almonds)
· Full time guide assistance In English, Spanish or Russian
· Transportation by A/C vehicle or 4x4
· Entrance fees for sites visited
· All local taxes
Not included in tour
· Taxes or surcharges related to airline tickets
· Travel insurance
· All alcoholic and non-alcoholic drinks
· Other meals not mentioned in itinerary
· Extras and gratuities
· Early check-in, late check-out
· Expenses of personal nature
Hotels
City
Hotel Name
Tripadvisor
First Class
Al Ula
Shaden Resort Hotel
3.5
Tabuk
Holiday Inn
3.5
Hotels will be confirmed at time of booking
Prices
Depar-tures
Double
Single
Triple
Language

2022 Departures

17-Jan
$2,999
$3,869
$2,919
English
14-Feb
English-Spanish-Russian
14-Mar
English
9-May
English-Spanish-Russian
6-Jun
$2,649
$3,355
$2,555
English
12-Sep
English
26-Sep
English-Spanish-Russian
17-Oct
$2,999
$3,869
$2,919
English
31-Oct
English-Spanish-Russian
14-Nov
English
21-Nov
English-Spanish-Russian
5-Dec
English
Add-ons available from all US gateways.
Price is minimum per person sharing a double room and may change without notice
These programs can be customized for individuals and for groups
Changes to this program may be requested by phone (1855-55-TOURS) or using the web FIT Quote Request
We also be glad to add the necessary airfare from your gateway so you take advantage of our special discounted leisure fares
o
The program was designed with private services, however, we may substitute shared sightseeing where available
o
If you prefer deluxe services we may operate this program including private driver, private guide and concierge service.
Once we have designed the program the way you want we'll give you a quote within 2 business days.
Options
· Lunches and dinners can be arranged for individuals, families and groups at top restaurants or any restaurant requested by you.
· We can revise the itinerary to spend more time and provide more depth in those areas that you are interested on.
· Any other changes to the itinerary will be accommodated depending on the facilities available in the area.
· Car can be upgraded upon request
Group Quotations
· If you wish to use these programs for your group or as the basis for a customized journey please either call us (1-855-55-TOURS or use the web Group Quote Request.
· In either case our specialists will work with to refine all the details and they will get you a quote with 2 business days. Quotes may be obtained for the air and land portions of just for the lad journey.
· Booking both air and land with us will represent savings for you because of our buying power and longtime relationship with the airlines.
We will also may have the choice between regular fares and special leisure fares not available to the public.
Others
| City | Hotel Name | Double | Single |
| --- | --- | --- | --- |
| Tabuk | Holiday Inn | $79 | $145 |
Prices are per person an may change without notice